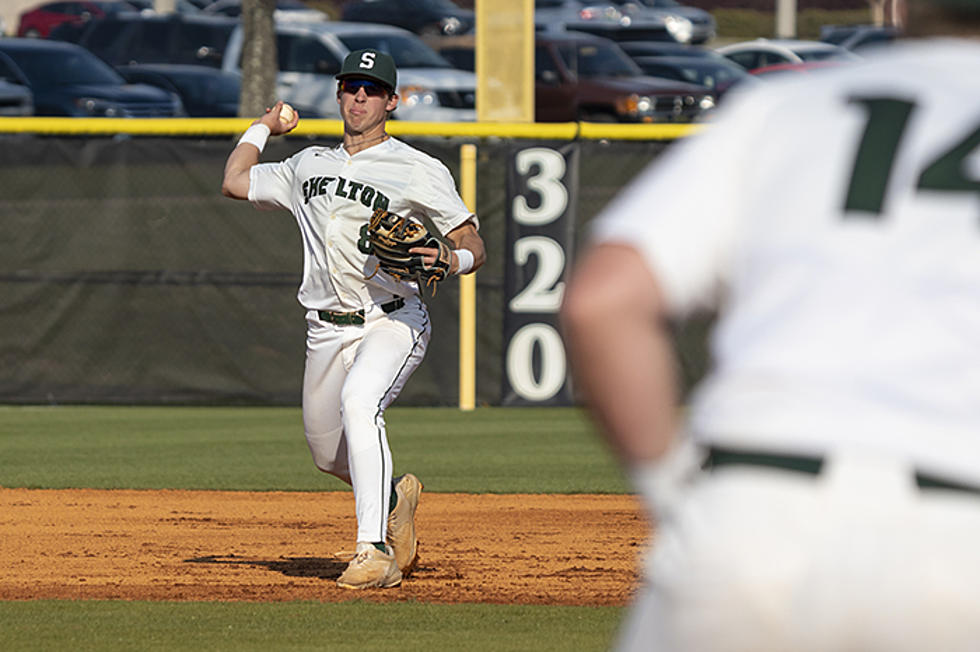 Shelton State Falls In NJCAA College World Series
Photo courtesy of Shelton State Athletics
Shelton State Community College's baseball team had quite the run heading into the post-season. The No. 9-seeded Bucs upset the No. 2-seeded Johnson County Cavaliers in a ten inning thriller to send them to the NJCAA College World Series. The Bucs saw an early lead against Wabash Valley College on Monday, but ended up falling short 6-5 and were sent to the elimination round.
On Tuesday, Shelton State faced off against Gaston College in hopes of redeeming itself. Unfortunately for the Bucs, the Rhinos kicked off the first half of the game with a seven-run lead. In the bottom of the fifth inning, Shelton State finally got on the board with three runs. The efforts from the Bucs were not enough to win the game however, as Gaston College won 13-6.
Head coach Bobby Sprowl and Shelton State ended the season with a 32-30 record.
Alabama A-Day 2023
Highest Earning Bama Pros of All-Time
The University of Alabama is known for constantly cranking out world-renowned athletes, but who of the best active or former pro players have the highest career contract earnings?
Alabama Spring Practice Second Week 2023