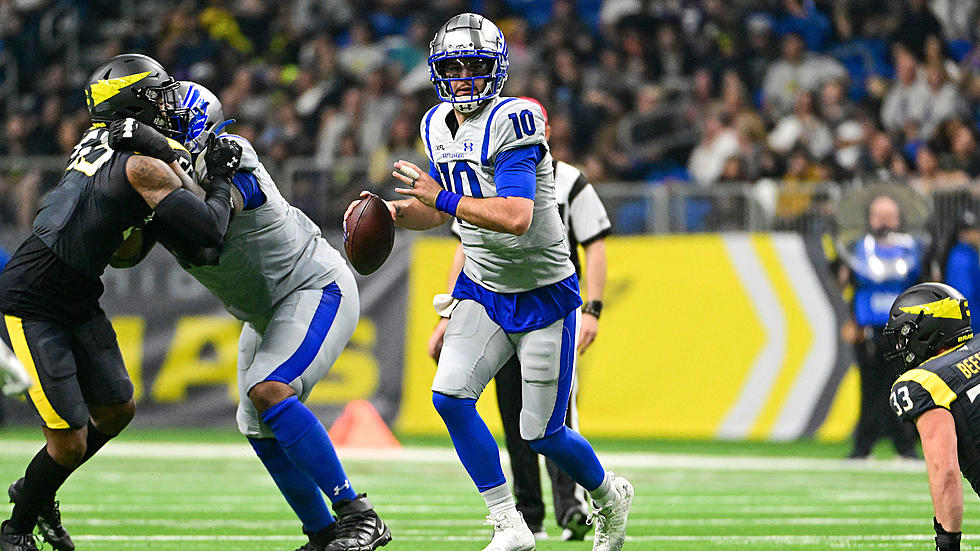 St. Louis Battlehawks Still Win Without AJ McCarron
Photo courtesy of @XFL2023 via Twitter.
Sidelined with a shoulder injury, St. Louis Battlehawks starting quarterback AJ McCarron was unable to start Saturday's game against the Vegas Vipers.
McCarron came into the weekend sitting at 1,544 passing yards, the second-most in the league. He leads the XFL with an exceptional completion percentage of almost 70% and has thrown for 17 touchdowns and four interceptions this spring. He hasn't been this accurate with the ball since he starred for Alabama in 2012 and 2013.
His injury allowed 26-year-old Nick Tiano to make his first start of the season. He went 19-for-34 with 194 yards, one touchdown and two interceptions.
This game featured the XFL's first overtime which consists of alternating attempts from the opponent's five-yard line with each team having three attempts to score two points per score.
St. Louis came out on top as they scored twice to defeat the Vipers 21-17. With the Battlehawks depth put to the test on Saturday, they eventually came through and stole a win in overtime.
Alabama Men's Basketball's 2023 Recruiting Class
Pictures of Alabama Men's Basketball's 2023 Recruiting Class. Alabama's 2023 class is ranked 12th in the nation.
Alabama Baseball Takes Down Kentucky 3-26
Alabama Falls to Kentucky 9-5
Photos and Scenes from Alabama's loss against Kentucky