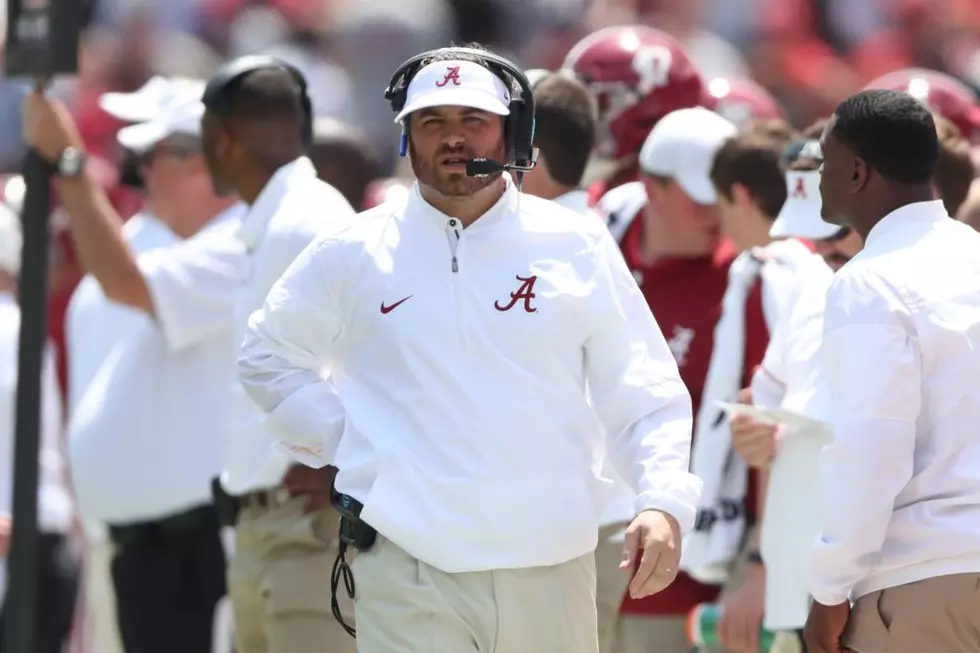 Three Questions Facing Alabama's Defense
Photo Courtesy of Theathletic.com
Alabama takes on Mississippi State this weekend in an SEC West matchup that, in Week 1, was shaping up to be a solid game, but since has lost its luster.  Mississippi State, under new head coach Mike Leach, opened its season by hanging 44 points on the defending national champions in a win and passing for an SEC record 623 yards.
After what felt like a turn-of-the-program kind of win has since spiraled into a complete nightmare.  The "Air Raid Offense" has been utterly shut down in the Bulldogs' last three games, producing two touchdown passes and ten interceptions in three losses to Arkansas, Kentucky, and Texas A&M.
LSU, apparently, showed the rest of the conference exactly what not to do against Mississippi State, as the Bulldogs have had no success since. LSU refused to play anything other than man coverage the entire game, not making any adjustments when necessary which Mississippi State was able to play well against.  Alabama's defense in recent weeks has shown significant improvement, but there are some questions that need to be answered this game.
Will Alabama continue to force turnovers?
The Crimson Tide defense, while it has had its poor performances, has been able to force eight turnovers this season, five of which are interceptions. In just the last three games, MSU quarterback KJ Costello has thrown eight interceptions to just one touchdown pass. If Alabama makes the same adjustments other teams have made in recent weeks, we could see the turnover belt a lot on Saturday.
Between Patrick Surtain II being one of the best corners in the country, and Malachi Moore starting to look like a ball hawk with two picks on the year already, this defense should dominate against Mississippi State.
How much zone coverage will Alabama run?
One of Mississippi State's biggest weaknesses this season has been their inability to have any sort of offensive success against a zone scheme.  Their big win against LSU came mostly off the heels of LSU defensive coordinator Bo Pellini refusing to move to any zone coverage for the entire game.
Alabama likes to run a zone-match scheme in which players combine aspects of man and zone coverage.  Alabama's scheme can lead to confusion when players are being forced to pass off receivers to other defenders while keeping track of the new one in their zone, meaning there may be some adjustments heading into this weekend.
Mississippi State has shown no ability to move the ball against a zone scheme, and in fact, has turned the ball over more than scored. We will likely see a lot more zone coverage looks for the Tide on Saturday as they look to slow down a potentially highly explosive offense.
How will Kylin Hill's absence effect the game plan?
Mississippi State star running back Kylin Hill announced this week his decision to sit out the remainder of the season and prepare for the NFL Draft, leaving the Bulldogs with second-string freshman running back Jo'quavious Marks. Hill had shown his ability to catch passes out of the backfield this season in a tremendous way, catching 23 passes for 237 yards and a touchdown.
A running back that can catch like Hill can out of the backfield is something that defenses typically plan for, and with him no longer playing the defense will potentially look to make adjustments elsewhere.  Alabama may look for more opportunities to get pressure on the quarterback by bringing some linebacker blitzes now that the running back out the backfield should be less of a concern.
Enter your number to get our free mobile app
SEC Mascots