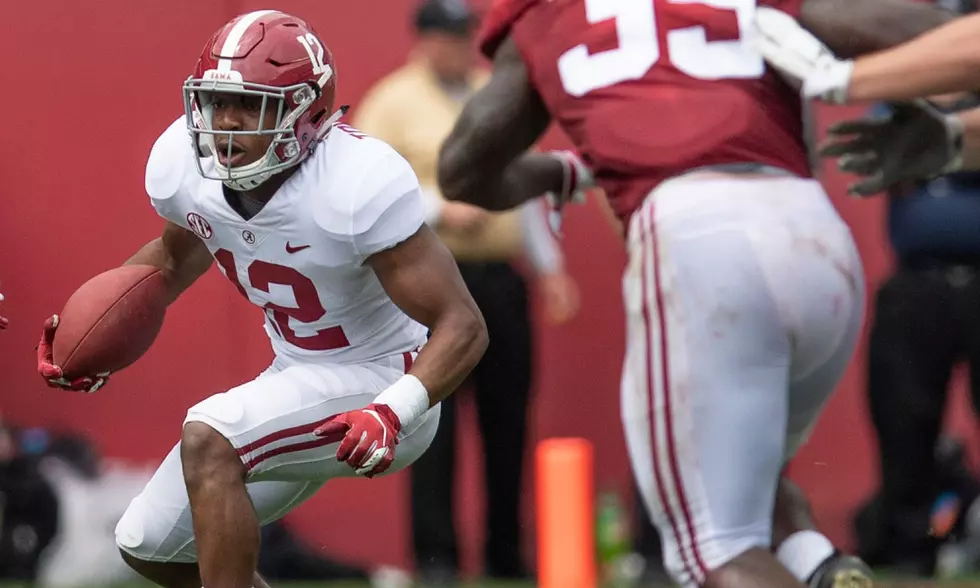 Tide Transfer, Chadarius Townsend, to Play Running Back
Photo Courtesy of rolltidewire.usatoday.com
Recent Crimson Tide transfer, Chadarius Townsend, announced this weekend his plans to play running back for his new school, Texas Tech.  Townsend, a former wide receiver for Alabama, announced his entrance into the transfer portal on June 9th, and signed with Texas Tech June 19th.
Townsend was a standout quarterback at Tanner High School and was recruited as an athlete, choosing the Tide over Auburn, Florida, Kentucky, and Mississippi State. After redshirting his freshman year, Townsend saw action his sophomore season for the Tide, but was mostly used on special teams and occasionally in the run game.
The change from receiver to running back shouldn't be unfamiliar to Townsend as most of the offensive playing time he saw at Alabama was as a running back.  Seeing as Townsend would have most likely been buried in the depth chart for most of his remaining days at Alabama, the decision to transfer may pay off for him.  Townsend, as a running back would have been behind preseason All-SEC selection Najee Harris and highly touted recruit Trey Sanders, who is poised for a breakout year.  As a receiver, Townsend would have most likely seen more time, but still was behind players like Devonta Smith, Slade Bolden, and John Metchie.
The chances of Townsend seeing meaningful playing time at Alabama were not great, and the choice to transfer to a smaller school with a heavy offensive focus may prove to be beneficial to his career.  Townsend will be eligible to play immediately this season, as he is a graduate transfer, and should see significant playing time for the Red Raiders.
Enter your number to get our free mobile app
Top-10 All-Time Rushers