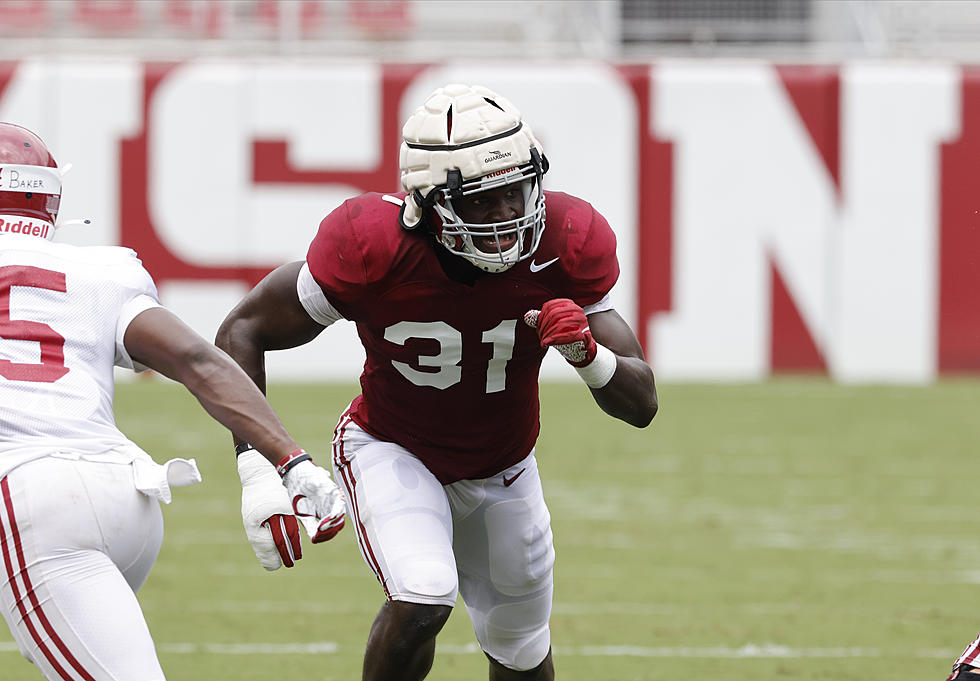 Tider Insider's Rodney Orr Recaps Alabama's 2nd Scrimmage on The Gary Harris Show
Crimson Tide Photos / UA Athletics
Rodney Orr, the leader of Tider Insider, joined the Gary Harris Show Monday to recap the Crimson Tide's second scrimmage in Bryant-Denny Stadium.
He [Will Anderson] had a big camp," Orr said. "Even Nick Saban himself has talked about him being more of a complete player this year… Will Anderson gives Alabama a big-time pass-rusher."
Media were not allowed at this scrimmage, but from the sound of Nick Saban's post-scrimmage press conference, the team's second practice in Bryant-Denny Stadium sounded like a defensive affair.
"Chris Allen, for whatever reason, was not participating in the scrimmage, but other outside linebackers like Drew Sanders, Chris Braswell, Dallas Turner… made some plays. All of them had at least one sack or pressure," Orr elaborated. "That pass-rush has a chance to be really, really good."
When it comes to the offense, the quarterback group got good reps with less than two weeks until Alabama takes on Miami. This is even more impressive when you account for the ever-shifting offensive line.
"You have to keep in mind that the offensive line was missing some parts in 'scrimmage one', and it was missing parts in this scrimmage. Tommy Brown normally plays left guard and is a back-up right now. He started at right guard with Emil Ekiyor out. He should be back," Orr said.
Every starting lineman is expected to be healthy and back for the season opener in Atlanta.
Tight-ends have been a hot topic recently, with the news of Jahleel Billingsley missing the beginning of fall camp. His issues don't appear to be on-field, and Nick Saban alluded to the tight end having to work hard to get back in good graces with the team.
"He's having to work his way back up the depth chart," Orr said. "My understanding is that he was working with the 'two's' Saturday and had multiple receptions… It sounds like he's in the initial stages of working his way back up and getting into the position to be on the field."
Orr also touched on quarterbacks, the receivers, and more during the rest of the interview. You can find the full conversation below:
Alabama is set to kick-off in Atlanta against the No. 14 Hurricanes on Saturday, Sept. 4. The game can be heard on Tide 100.9.
Alabama Football's Second Fall Scrimmage
The Crimson Tide was back at it on Saturday in Bryant-Denny Stadium. The Tide was more focused on execution of the offense and defense as the Tide is two weeks away from playing Miami in the season opening game.
Alabama Football's Record Against the SEC & Other Major Opponents
The Alabama Crimson Tide is 929-331-43 all-time in college football. See how the records fall against the Tide's SEC rivals and other top programs in the nation.
Alabama Tight Ends and Defensive Backs at Fall Practice
Alabama held its fall practice on Thursday. Tight ends and defensive backs practiced hard yesterday as the season opener approaches. Alabama will face Miami in Atlanta for the season opener on Sept. 4.
All of the SEC Marching Bands From Alabama to Vanderbilt