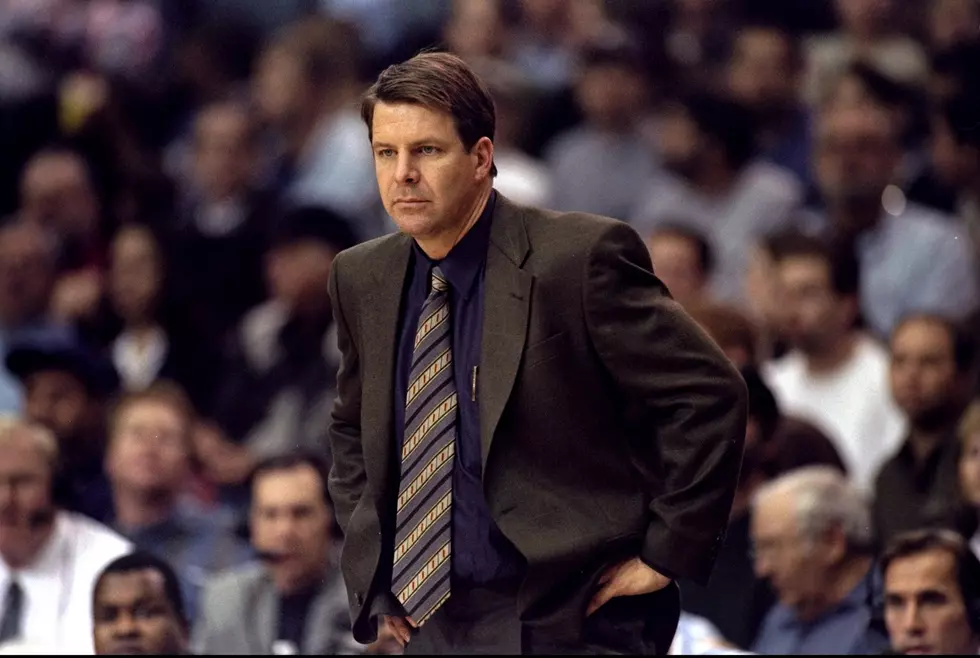 Tim Floyd discusses The Last Dance
Getty Images
Tim Floyd, former Chicago Bulls basketball coach, joined Inside The Locker Room with Wimp and Barry Sanderson to discuss how he joined the Bulls, Jerry Krause and the ESPN documentary "The Last Dance". You can hear the entire interview on Soundcloud or on the Tide 100.9 Youtube.
Floyd told the coaches that Krause began their relationship by calling him multiple times a week over the course of years in order to get to know him. Floyd described the attention as flattering and humbling. He met Jerry Reinsdorf during the 1996 finals and was offered the job then but declined it in order to allow Phil Jackson more time with the team.
Floyd says that Krause has been portrayed unfairly in this ESPN series "The Last Dance". Floyd called him the architect of one of the best dynasties in all of sports history. He called him great at working the contracts and shrewd and making the proper trades.
Floyd went on to talk about his reception by the Chicago media and what it was like taking over a team that had so much success but had given away so many assets.
If you've enjoyed "The Last Dance" you'll enjoy this interview with Tim Floyd. Check it out on Youtube, and listen to Inside The Locker Room each weekday from 7-9 a.m. on Tide 100.9 FM or stream it anywhwere for free on TIDE1009APP.
Enter your number to get our free mobile app
Alabama Basketball Players Who've Played in the NBA