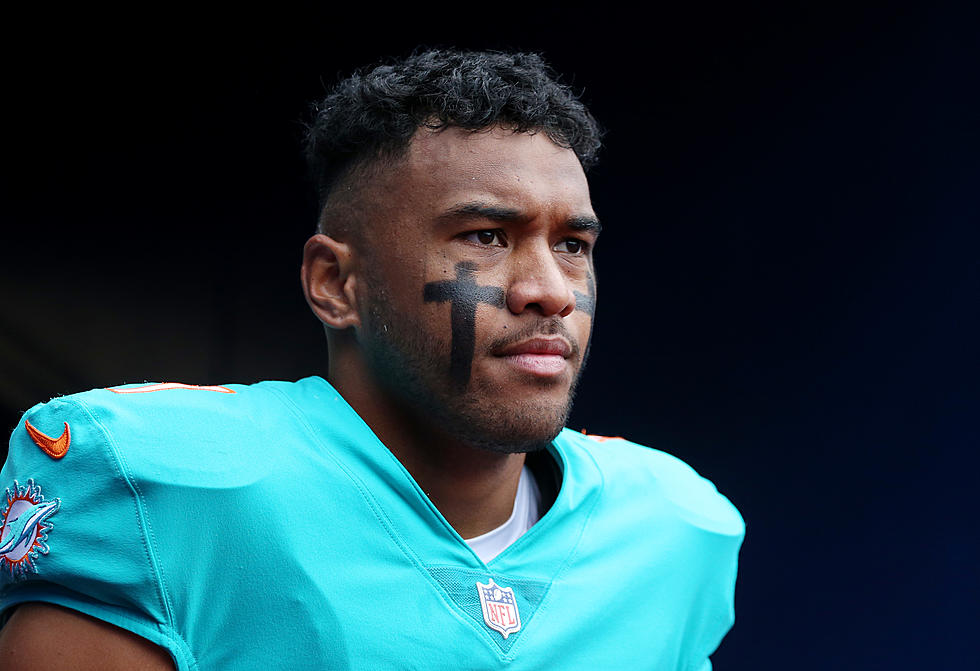 Tua Tagovailoa Speaks on Henry Ruggs III
Getty Images
In his mid-week press conference, Tua Tagovailoa spoke openly with reporters about the recent tragedy that has struck, not only the NFL, but Bama nation as a whole.
Asked to comment on the recent fatal accident involving former Alabama teammate Henry Ruggs III, Tagovailoa said, "That's tough. Obviously my heart goes out to the families that have been affected by the choices and decisions," Tagovailoa continued, holding back tears, "But my heart also goes out to Henry and his family. Obviously it wasn't the right decision he made at that time. I know he wishes he could have it back, but when I heard the news, that was tough for me."
Ruggs was involved in a car accident during the early morning hours of November 2nd, resulting in the death of a 23-year old woman. Following the tragedy, Ruggs was arrested and charged with DUI resulting in a death and now faces subsequent gun and reckless driving charges after it was revealed his vehicle was traveling over 150 mph and contained a loaded firearm during the time of the incident.
Tagovailoa, opening up further to reporters, said, "Just knowing the type of person that Henry is, you never think this guy could hurt a soul. I'm still in disbelief."
Ruggs and Tagovailoa joined Alabama in 2017 as members of the same recruiting class and were absolute stars during their three years in Tuscaloosa. Following two spectacular college careers, the pair were both drafted in the first round of the 2020 NFL Draft with Tagovailoa going fifth overall to Miami and Ruggs 12th to Vegas.
While the brotherhood and comradery of being on a team together is something that lasts forever, it's difficult to imagine the mindset of many of Ruggs' former teammates and coaches from Alabama. Widely regarded as someone of extremely high character, Ruggs has now tarnished that legacy and will likely be unable to repair it.
The 2021 Alabama Football Schedule in Photos
Alabama Crimson Tide All-Time Receiving Leaderboard
Crimson Tide's NFL Draft First-Rounders During Saban's Tenure
Take a look back on the Crimson Tide's first round selections under head coach Nick Saban.