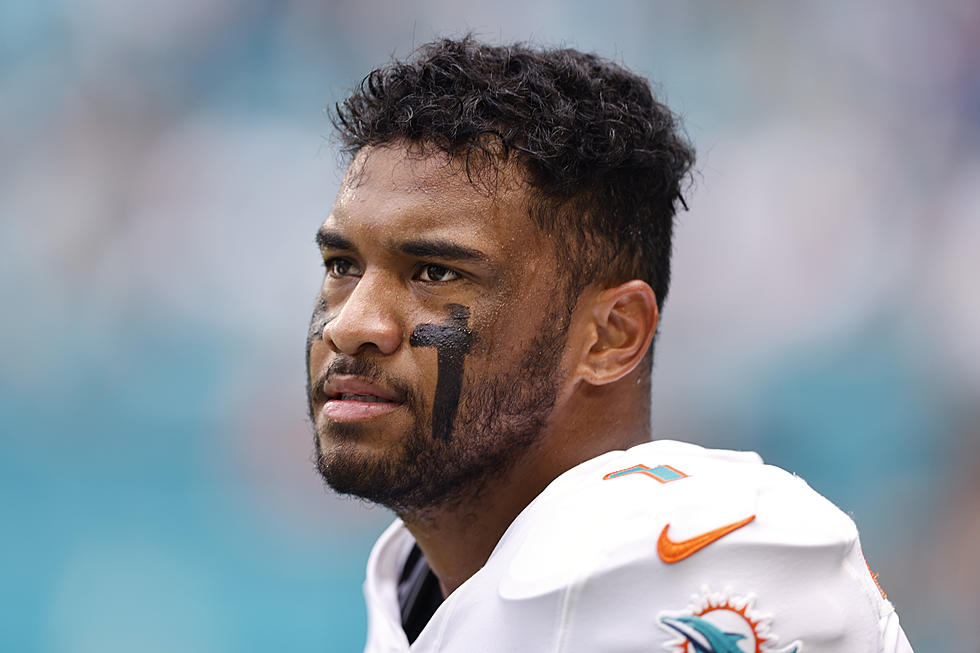 Tua Tagovailoa Speaks on Trade Rumors
Getty Images
Tua Tagovailoa, since being drafted by the Dolphins in 2020, has remained under near constant scrutiny from both fans and media alike. Despite currently being on the best stretch of his career thus far since returning from a rib injury suffered in week two, Tagovailoa continues to be the subject of constant trade rumors surrounding current Texans quarterback Deshaun Watson.
Talking to the media this week, Tagovailoa addressed the rumors directly, remaining confident in his role as the Dolphins quarterback.
Reacting to the question of whether or not he feels wanted by the organization, the second year quarterback responded with a laugh, saying, "I don't not feel wanted."
Asked about other NFL teams openly denying Watson rumors, Tagovailoa again responded with confidence, saying "Honestly, I don't base my emotion off who says anything about me or who's saying what. All I can do is my job and do it to the best of my capability. Everything else is out of my control, but I have the utmost confidence and trust that I am the quarterback of this team."
Since returning from injury in week six, Tagovailoa has played the best football of his career despite two tough losses. Through the last two weeks, the former Crimson Tide star ranks third in the NFL in yards with 620 and third in the league in completion percentage with 74.7%.
Even more impressive than his recent success are Tagovailoa's career fourth quarter stats. Over 14 fourth quarter performances, the Dolphins quarterback has the highest fourth quarter passer rating of any quarterback since 1994.
While Tagovailoa may take time to develop, the success he has found with what little help is around him should be evidence enough that he can be a great starter in this league. If the Dolphins can continue to support their young quarterback, beginning by bolstering the offensive line, the ceiling for this team is quite high.
The Dolphins move on in week eight to take on the Bills, and are looking for just their second win of the season. Buffalo appears to be one of the best in the NFL this year, but Tua and the Dolphins look to be finding their rhythm.
Alabama Crimson Tide All-Time Passing Leaders
Highest Rated Recruits of the Saban Era
Crimson Tide's NFL Draft First-Rounders During Saban's Tenure
Take a look back on the Crimson Tide's first round selections under head coach Nick Saban.