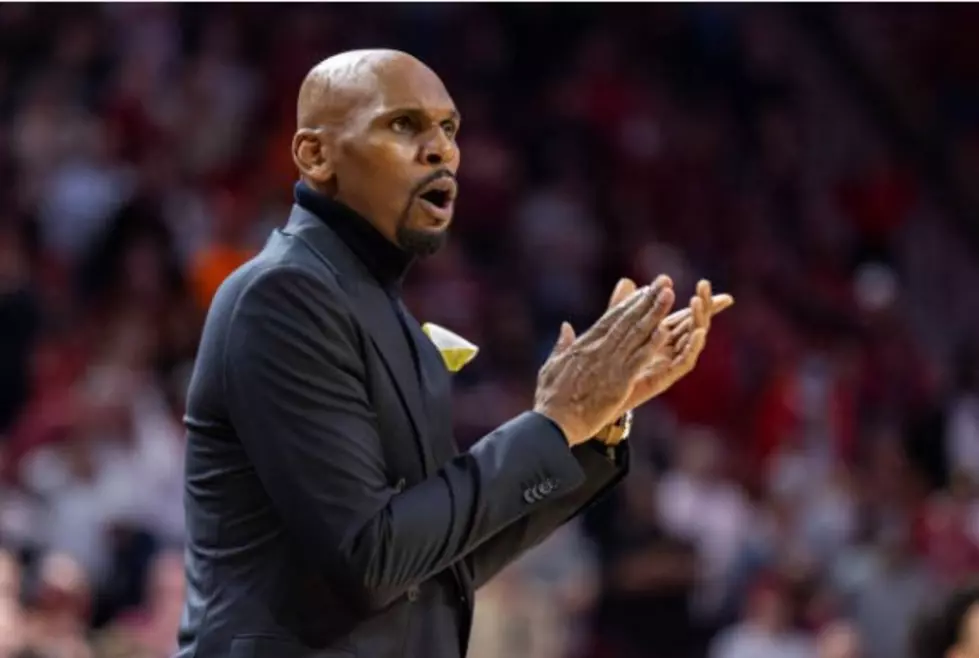 Vanderbilt Coach Talks About Darius Miles in His Pregame Speech
The circumstances under which Alabama's basketball game against Vanderbilt took place on Tuesday had Vanderbilt coach Jerry Stackhouse speaking about Darius Miles both pre and post-game.
Stackhouse said he wanted to highlight the circumstances surrounding Alabama to his team prior to the game. The actions of Miles and his co-suspect, Michael Lynn Davis of Charles County, Md., left 23-year-old Jamea Jonae Harris dead and the entire city of Tuscaloosa grieving.
"I can't believe it, I can't fathom them even playing this game," Stackhouse said. "My pregame speech, I may have even put a damper on it... because it was just like, man, we should just go out and honor the victims, honor this kid that we all know and have competed against whose life is changed forever. Just go out and be thankful. This game ain't nothing, nothing."
Alabama went out and proceeded to win over Vanderbilt, 78-66. The game itself however wasn't about climbing up the polls, but the appreciation of the men that are fortunate enough to play.
Postgame, the Tide did not make its players available to interview but Stackhouse had more to say on Miles and Alabama.
"This game means nothing," Stackhouse said while crumpling up the stat sheet.
"I'm so hurt for that kid's family, that young lady's family that didn't feel like they were going to be losing their loved one... and we're here to win a basketball game, so just be thankful that you have this opportunity to come out and compete. That's all I said. You've got this opportunity and a kid that we got to know and compete against, that probably doesn't ever happen for him again," said Stackhouse.
As the Tide and Tuscaloosa continue to work through this tragedy, Oats and his men will stay focused on its bond and team.
Alabama vs LSU
Hoover vs TCHS
Bama Beats Kentucky to Stay Perfect in Conference Play
No. 7 Alabama took down RV/No. 25 Kentucky, 78-52, to move to 3-0 in SEC play.