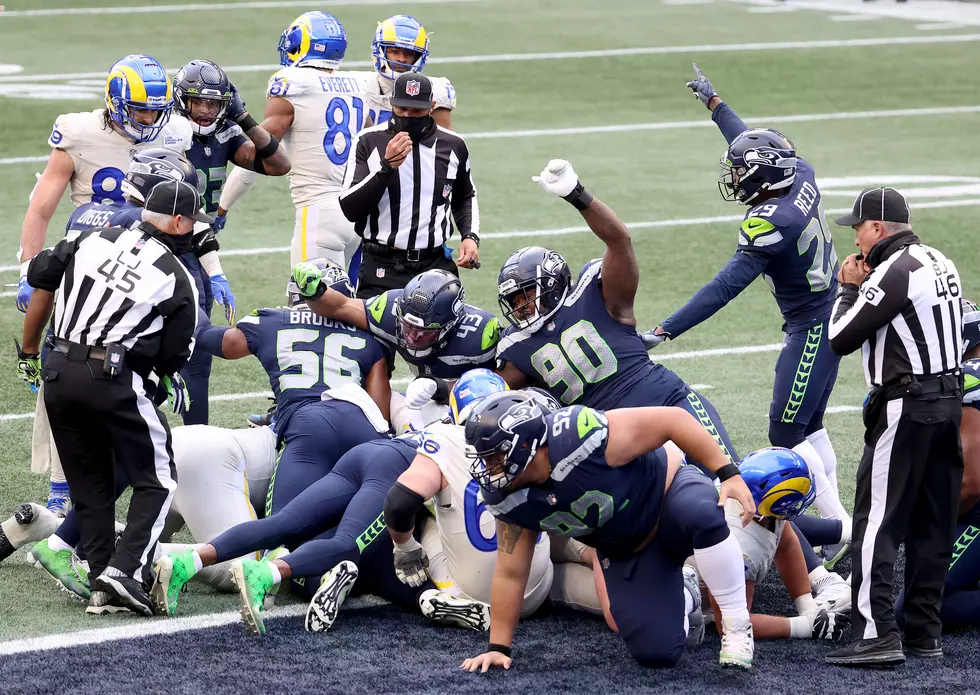 Week 16 Bama Pro of the Week: Jarran Reed
Getty Images
Jarran Reed made his presence felt in a big way in a pivotal Week 16 matchup with the rival Los Angeles Rams, tallying two sacks and leading his defensive front on the path to a Seattle Seahawks victory and its first NFC West title in four years.
Reed was limited in practice heading in to the week with a chest injury, but that didn't slow him down from having his best game of the 2020 season statistically.
With just under eight minutes remaining in the fourth quarter with the Seahawks holding a 13-9 lead, quarterback Jared Goff and the Rams offense were driving, looking for a go-ahead score. On a 2nd & 10 from the 50 yard-line, Reed tracked down and sacked Goff helping the Seahawks gather the necessary momentum to kill the drive cold.
The Seahawks would extend its lead to 20-9 on the ensuing drive.
In a last-gasp effort, the Rams took over with just under three minutes remaining hoping to close the gap. Reed shut it down, sacking Goff for a 10-yard loss on a critical 3rd & 10 play, closing out any hopes for an LA comeback.
Reed is tied for fourth among interior defensive linemen with 6.5 sacks on the season, providing him some security on the prove-it deal he signed in the offseason, a 2-year contract worth $23 million.
Reed quietly put together a great season for Seattle and thanks to his late-game efforts he's more than deserving of this week's Bama Pro of the Week.
Now for our honorable mentions:
Jalen Hurts, Eagles: 21-39 passing for 342 yards and a touchdown with two interceptions. Also rushed for 69 yards on nine carries.
Amari Cooper, Cowboys: Four receptions for 121 yards
Calvin Ridley, Falcons: Five receptions for 130 yards
Irv Smith, Jr., Vikings: Six receptions for 53 yards and two touchdowns
Xavier McKinney, Giants: Eight tackles
Minkah Fitzpatrick, Steelers: Eight tackles and a pass deflection
Enter your number to get our free mobile app
Be sure to tune back into tide1009.com each Tuesday to see the Bama Pro of the Week throughout the NFL season.