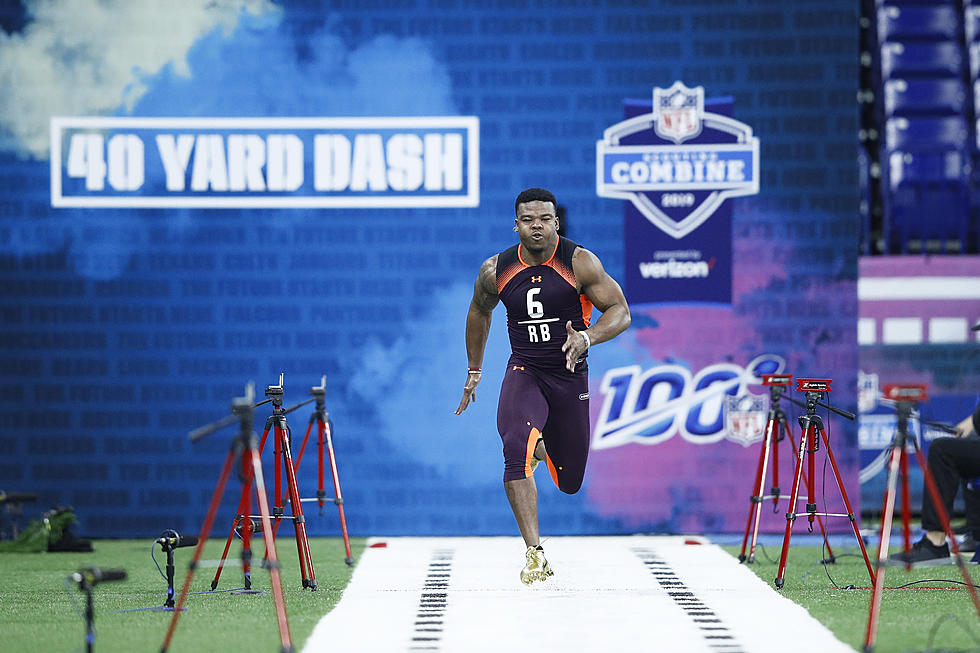 Which Alabama Players Will be at the NFL Combine?
Getty Images
The NFL just released its full list of players who were invited to the 2022 NFL Scouting Combine. The combine will take place from Tuesday, March 1 to Monday, March 7. Here are the Crimson Tide representatives heading up to Indianapolis to showcase their skills for NFL scouts.
Christopher Allen, LB
Allen was sidelined for the majority of the 2021 season with a foot injury suffered in the season's inaugural game against Miami. In 2020, Allen led the Crimson Tide's defense with 13 tackles for loss.
Jalyn Armour-Davis, DB
Jalyn Armour-Davis from Mobile, Alabama had a breakout year in 2021 for the Crimson Tide. The junior's three interceptions were tied for the most among Alabama defenders.
Slade Bolden, WR
Bolden collected 408 yards on 42 receptions in 2021. Bolden had 3 TD including one against Cincinnati in the CFP semifinals.
Christian Harris, LB
Harris led the way with two fumbles forced for Alabama in 2021 including one in the CFP National Championship game against Georgia. Harris logged 220 tackles in his three-year career at Alabama.
Josh Jobe, DB
Jobe played all four years at Alabama collecting three career interceptions. The Miami native was tied for second on the team with four pass deflections in 2021.
Phidarian Mathis, DL
Mathis ranked third on the 2021 Crimson Tide team with 10.5 tackles for loss. He was also second in sacks (9) trailing only Will Anderson Jr. (17.5) whose Heisman ceremony snub still baffles the brain.
John Metchie, WR
Metchie tore his ACL in the SEC Championship Game against Georgia which could limit what he is able to do at the combine. Before the injury Metchie had amassed 1142 yards and 8 receiving TD.
Evan Neal, OL
Evan Neal is a projected top-five draft pick. Some mock drafts even have the Alabama OL being taken No. 1 overall.
LaBryan Ray, DL
Ray spent five seasons with Alabama generating 14 tackles for loss and 6.5 sacks. The Madison, Alabama native picked up 76 total tackles during his career.
Brian Robinson Jr. RB
Robinson was the go-to running back for Alabama in 2021. He rushed for over 1,300 yards and scored 14 times on the ground. He also had nearly 300 receiving yards and picked up two receiving touchdowns in his final year.
Jameson Williams, WR
Williams also suffered a torn ACL in 2021 which put his draft stock in question. Before the injury Williams was the top receiver for the Crimson Tide. The Ohio State transfer averaged nearly 20 yards per catch and had 15 TD in 2021.
Alabama's representation in the combine includes 11 players. This is tied with Oklahoma for the second-most from a single team this year. Georgia leads the way with 14 players.
Crimson Tide's NFL Draft First-Rounders During Saban's Tenure
Take a look back on the Crimson Tide's first round selections under head coach Nick Saban.