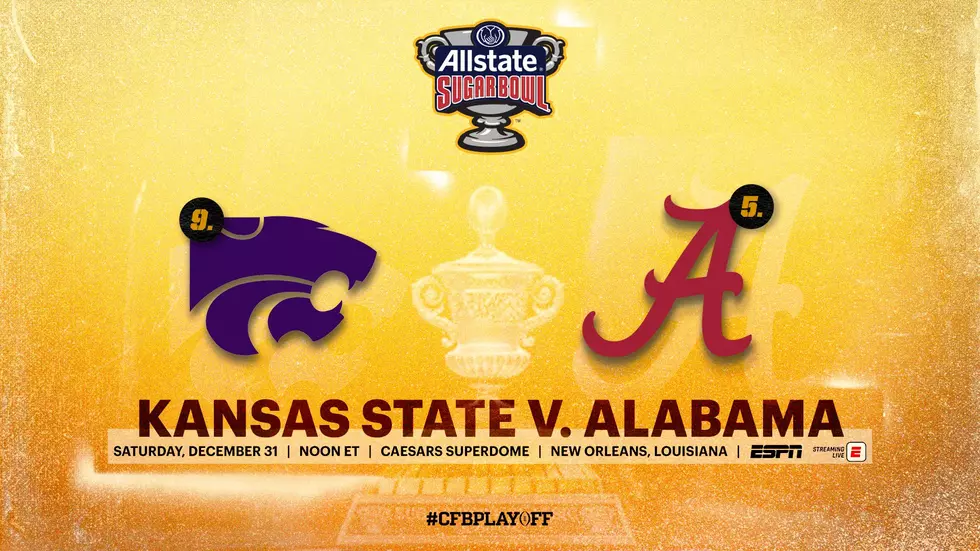 Will Alabama Resolve its Struggles in the Big Easy?
Photo Courtesy of College Football Playoff via Twitter
The Alabama Crimson Tide will head to New Orleans to face off against Big 12 champion Kansas State in the Allstate Sugar Bowl. However, the Crimson Tide has struggled playing in the Big Easy whenever a championship is not on the line during the Saban era.
The Crimson Tide has gone 1-3 over span that Nick Saban has coached in the Sugar Bowl with the lone victory taking place during the 2017-18 season when the Crimson Tide took down a Kelly Bryant lead Clemson team to face off against Georgia in the national championship game.
The other games have not been as successful. In those losses, Alabama has been outscored 118-83 with an average point margin in those losses being close to 12 points. The games against Oklahoma and Utah were 14-point losses and the loss against eventual champion Ohio State saw the Tide fall by only one score.
In the Oklahoma and Utah games, the Crimson Tide faced off against high-ranking teams that finished near the top of their conferences and played to prove a point. Bama fans will often look back on these games and feel that the Crimson Tide players did not play up to the standard that they had been playing at during the regular season.
The biggest question for this year's matchup involves something that many Alabama fans have not seen its team experience in the last few seasons. That will fall along the issue of players opting out to prepare for the 2023 NFL Draft or entering the transfer portal.
Two names that most people will expect to be absent from the Crimson Tide's roster on New Year's Eve will be the players that have been the leaders on this team, Bryce Young and Will Anderson. Other players have already entered the transfer portal that have been contributors on both sides of the ball this season. The most notable of these being Khyree Jackson and Traeshon Holden.
The Crimson Tide will get the chance to right the ship on December 31 at 11 a.m. CST against the Wildcats.
Alabama vs Auburn 2022
Alabama Basketball vs North Carolina - PKI 2022