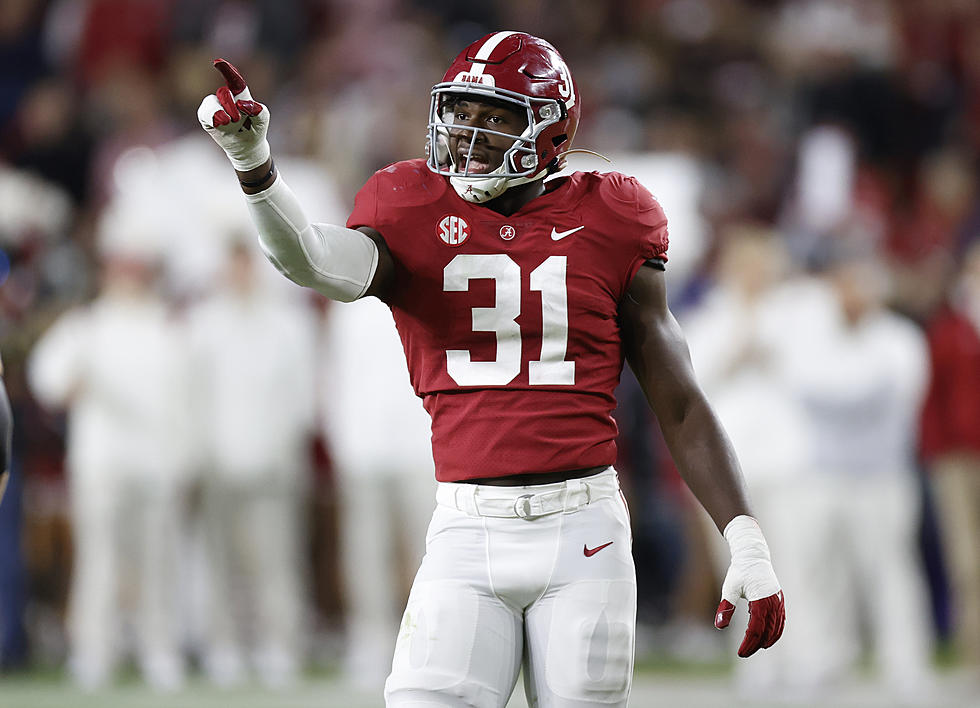 Will Anderson, Jr. Speaks on Viral Saban Moment
Crimson Tide Photos / UA Athletics
In Will Anderson's first time speaking with the media since Alabama's loss to Georgia in the national title game, the junior edge rusher fielded many questions about the disappointing outcome of that game and the fallout from it.
In a game that many expected the Tide to come away with a victory, the Bulldogs stunned Alabama and won the national championship, 33-18, rallying behind the arm of a former walk-on quarterback and a defense for the ages.
While comfort was hard to come by for Crimson Tide fans following the loss, Nick Saban gave them something to rest their hats on for next season, and showed just how much he truly cares for the players he coaches.
Holding both Bryce Young and Anderson back as they attempted to exit their postgame press conference after the Georgia loss, Saban stopped for a moment and delivered a heartfelt message, thanking the two and expressing his pride in both player.
Anderson was asked about Saban's message and responded with a smile, saying, "That was a really big moment for me, and I know it was a really big moment for Bryce just to show our head coach really does care about us a lot and he does see the hard work we put in that goes into the team and how much respect he has for us."
Anderson continued, "I think that speaks volumes for Coach Saban and the type of person he is, and the type of coach he is, to show he really does care about his players and he sees what they do every day. It just means a lot and I know it means a lot to Bryce."
Opening up further on how he dealt with the loss personally, Anderson said, "I watched [film] a couple of times, but after that I had to get over it and start working on this season coming up. We know the mistakes we made in that game, we know what hurt us and we know what led to us not winning that game, so now, its about 'What do you do to get passed that?'"
Anderson and the Crimson Tide will take the field for the annual A-Day game on Saturday, April 16 and will kickoff the 2022 season against Utah State on September 3, as Alabama looks to regain its place atop college football once more.
Alabama Crimson Tide All-Time Sacks Leaderboard
Crimson Tide's NFL Draft First-Rounders During Saban's Tenure
Take a look back on the Crimson Tide's first round selections under head coach Nick Saban.
Iconic Photos From Alabama's 18 National Championships
Claimed or recognized, no FBS football program has more national championships than the Tide. Look back on all 18 titles in Alabama history with these photos.