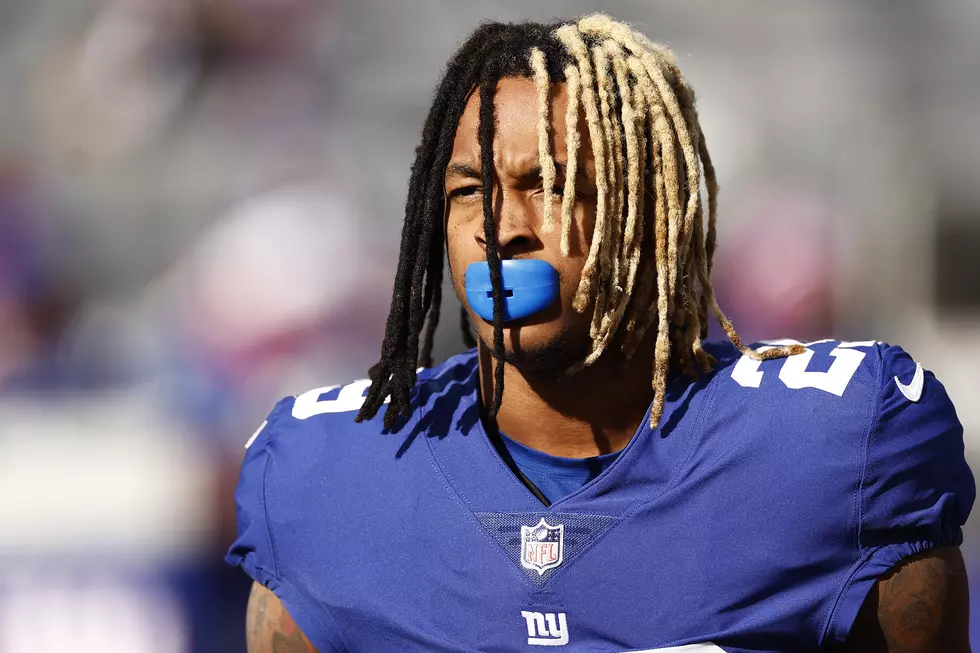 Xavier McKinney is Changing the Culture in New York
Getty Images
Xavier McKinney has been a culture changer in the New York Giants organization. The young safety had grown tired of losing and described himself as "pretty impatient" for the Giants to start turning things around. He came from an Alabama program where he won a national championship as a true freshman in 2017 and played for another one in 2018. In total, McKinney lost four games in three seasons during his time in Tuscaloosa, Ala.
However, he hadn't seen much success from a team standpoint through his first couple of NFL seasons. The Giants failed to make the playoffs in both seasons and lost at least ten games.
He assumed a bigger leadership position this season and was named a team captain. McKinney wears the green dot on his helmet as the defensive signal caller. A role that he has played since the spring in Wink Martindale's defense.
The Giants are 2-0 to start the season for the first time since 2016 after back-to-back one-possession wins over the Tennessee Titans and Carolina Panthers, showing a fight and resilience not seen under the previous regime.
"A lot of guys are really bought into what we're doing," McKinney said in July. "When you have people bought in, people are gonna want to play for you and people are gonna want to go all out for you.
"Now, when I see these coaches and how they're implementing things and how we're actually doing and going about things, it's a night and day difference."
McKinney's versatility was on full display against Carolina on Sunday. He lined up at free safety, in the box and either on or around the defensive line. McKinney played a vital role in slowing down Panthers running back Christian McCaffrey, one of the league's top pass-catchers out of the backfield. He limited the former All-Pro running back to just four catches for 26 yards. McKinney also had two batted passes on Sunday.
The Giants return to action on Monday, Sept. 26 against the Dallas Cowboys. Kickoff is set for 7:15 C.T. and will air on ESPN.
New Threads For Alabama's NFL Rookies
Check it out! The new NFL rookies out of Alabama already have their jerseys for 2022.