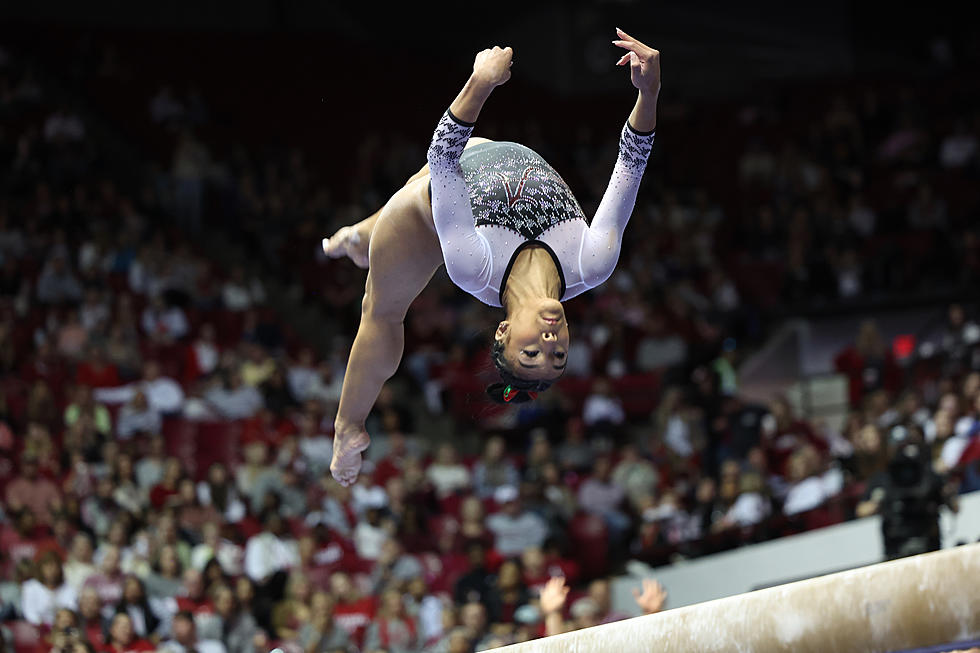 Alabama Gymnasts to Return for a Fifth Year
Crimson Tide Photos / UA Athletics
Alabama's gymnastics roster received a boost after all four seniors from the 2023 team announced they are returning for a fifth year. Luisa Blanco, Makarri Doggette, Ella Burgess, and Mati Waligora revealed they had unfinished business and will compete next season in a video posted to social media.
Blanco, Doggette, Burgess, and Waligora all had an extra year of eligibility due to COVID-19. The four seniors played crucial roles in setting program records during their time at the Capstone.
Blanco is one of the most decorated gymnasts in Alabama program history. She made the 2020 SEC All-Freshman Team and was named the SEC Gymnast of the Year in 2021. Blanco secured the 2021 SEC Championship victory with her beam performance that scored a 9.950. She also set the program record for the most perfect scores on a single event (4 on balance beam). She earned 15 All-American titles during her career and will look to add more next season.
When fully healthy, Doggette has been electric for the Crimson Tide. She is one of the best uneven bar gymnasts in program history and a consistent performer in each lineup she's in. She earned a score of 9.900 or higher on bars in 10-of-the-11 meets she competed in. She has scored a perfect "10" on the uneven bars twice in her career. Doggette also made the 2020 SEC All-Freshman Team and earned All-SEC honors for the 2021 and 2022 seasons.
Burgess made her collegiate gymnastics debut less than two weeks after arriving on campus. She competed on vault all nine meets in the shortened COVID season and competed on the balance beam in eight meets. Burgess sat out the 2021 season with an Achilles injury before returning to the lineup in 2022. She became a key piece in the beam lineup and earned the leadoff role this past season. Burgess led off on beam 12-out-of-13 meets this past season and scored a 9.900 or higher on it six times.
Waligora won the balance beam title in her first meet as an Alabama gymnast. From there, her career took off. She's an athlete coaches trust to put in any lineup for any rotation. During her time with the Crimson Tide, Waligora's competed 70 routines. She competed on the uneven bars and the floor exercise in all 13 meets this season. She also competed on beam in 11 of the meets.
Having all four of these seniors back should make head coach Ashley Johnston happy as she goes into her second year as head coach. Johnston will only lose two gymnasts, Shallon Olsen and Sania Mitchell, heading into next season. This means she can focus more on continuing to improve from this season without worrying about replacing key pieces in the lineups.
Alabama A-Day 2023