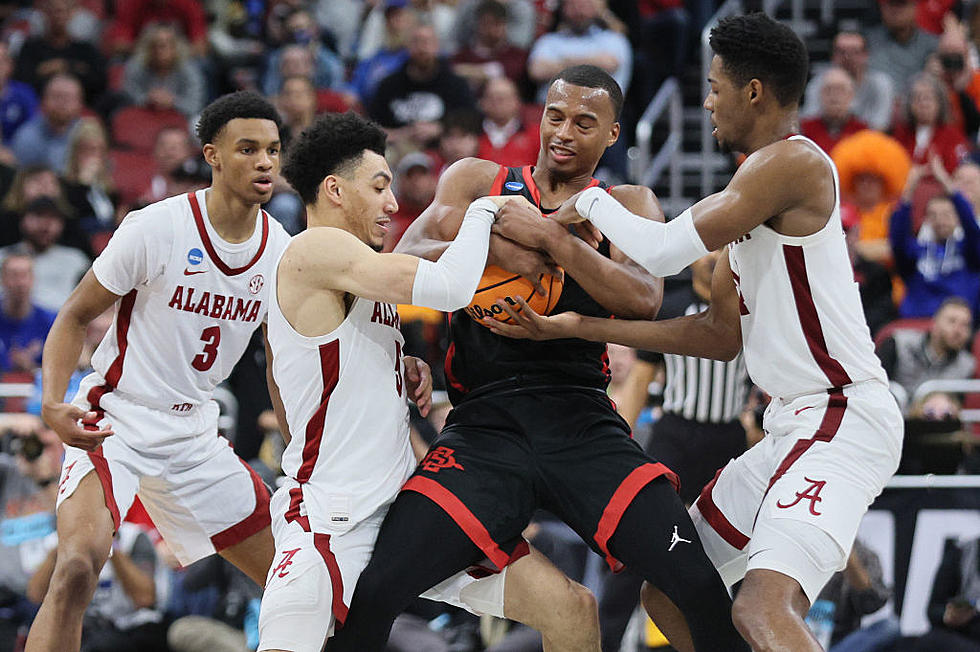 Can NIL Deals Be Trusted?
Getty Images
Alabama sports columnist Kevin Scarbinsky spoke recently on the unregulated nature of NIL deals. He discussed the topic Tuesday on "Inside the Locker Room" hosted by Wimp and Barry Sanderson.
Barry Sanderson asked Scarbinsky how schools are communicating with players about details of NIL deals. "[T]he NCAA says you cannot use NIL, even collectives in recruiting..." said Sanderson, "How are they communicating it to the families what the offer is, and it still be legal?"
"That doesn't change the fact that NIL money is not supposed to be a recruiting inducement," said Scarbinsky. "You're not supposed to be able to say 'if you come here you will make X amount of dollars from business X.'"
However, Scarbinsky revealed that it's suspected "very strongly" that offers like that are still being made. "How they're doing it, how they're phrasing it, who is presenting the offers..." Scarbinsky noted these details were less certain.
But still, Scarbinsky said recruiting had certainly changed. Quoting Ole Miss head coach Lane Kiffin, "They've basically legalized cheating," repeated Scarbinsky.
Scarbinsky said the NCAA's primary objective has been to keep influences like boosters, fans, and local business out of recruiting. "And what NIL has done is opened the doors for all those folks to get involved in recruiting," he said. "It's a huge contradiction."
Barry Sanderson followed up with questions about offers that don't get fulfilled. "Those days are coming, right?"
"We've already had a major example of that," said Scarbinsky, mentioning Florida quarterback Jaden Rashada, who was reportedly promised $13 million.
"And of course he ended up not going to Florida," said Scarbinsky, "because they weren't able to pay him what he said he was promised."
Scarbinsky noted that it's a bit of "the wild, wild West right now." and that NCAA enforcement has been little to nothing.
"They just don't seem to have the stomach to really go after it," Scarbinsky said. "And unless they enforce the rules, there are no rules."
Listen to the full interview with Kevin Scarbinsky:
Top 10 States That Have Produced the Most NFL Players in History (Population/Per Capita)
Ever wondered how many NFL players the state of Alabama has produced compared to other states? Here you go!
Alabama Basketball Players Who've Played in the NBA