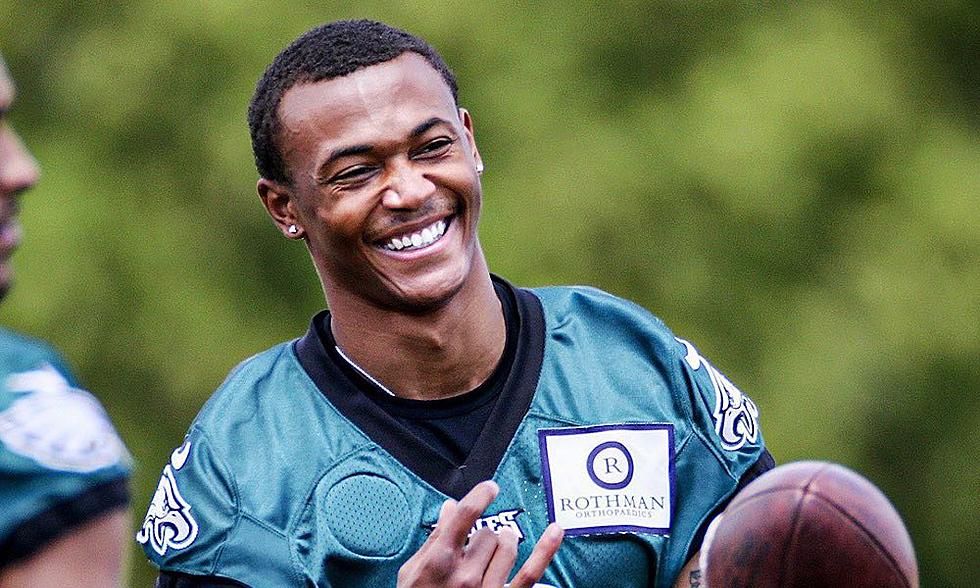 Former Bama Football WR DeVonta Smith Gifts Mother a New Home
Photo courtesy of @PHLEaglesNation on Twitter
It's safe to say that DeVonta Smith is spending his rookie contract the way he wants to.
In an Instagram post published on Thursday, Smith shared a video in which he presented his mother, Christine Smith-Sylve, with a brand new home. He captioned the photo: "To the world you are a mother, but to me you are the absolute world."
Smith, a first-round pick in the 2021 NFL Draft by the Philadelphia Eagles, signed a four-year rookie deal worth $20 million.
In wake of the recent announcement of NIL laws going into effect sooner rather than later for the NCAA, it's easy to forget the reason many players have been seeking compensation in the first place. Many athletes, like Smith, come from bad situations back home and are simply trying to provide for their families, and until now, the NFL was their only option.
Smith-Sylve worked as a social worker in Smith's hometown of Amite City, Louisiana and in an interview in early May, the rookie wide receiver shared with reporters about his upbringing and the often dire situations his mother's job would put her in.
"It's not always the easiest job," he said. "I heard things that happened, and it wasn't so safe. So that wasn't something that you wanted your mother to be in, just to be in a situation like that."
Smith joins an Eagles offense that was nothing short of anemic last season, ranking No. 26 in the league, and is already one of the team's top options at wide receiver. If second-year quarterback Jalen Hurts can take a step forward this season and improve on some of his weaknesses, the offense could see a significant turnaround from last year.
As for Smith, if his skills showcased in college can translate, he will be a top target in the league – guaranteed.
Alabama Crimson Tide All-Time Receiving Leaderboard