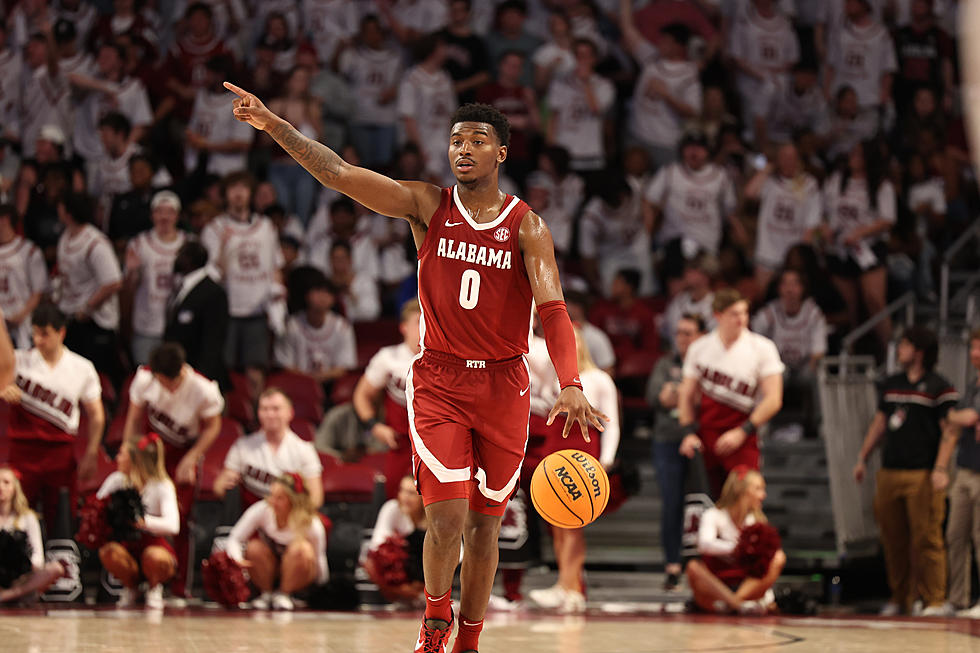 Former Alabama Guard Finds New Home
Crimson Tide Photos / UA Athletics
Former Alabama men's basketball guard Jaden Bradley is transferring to Arizona.
The SEC All-Freshman saw time in 35 games for the Crimson Tide last season, including 22 starts, averaging 6.4 points, 2.6 rebounds, and 3.1 assists per game. He also recorded 18 steals and three blocks.
Bradley was one of five members of last year's Alabama team to enter the poral during the offseason, joining Nimari Burnett and walk-ons Jaden Quinerly, Adam Cottrell, and Delaney Heard. 
Bradley is the second player to announce his new home. Burnett announced his decision to transfer to Michigan on March 30. 
Alabama vs. Georgia
No. 1 Alabama basketball defeats Georgia.