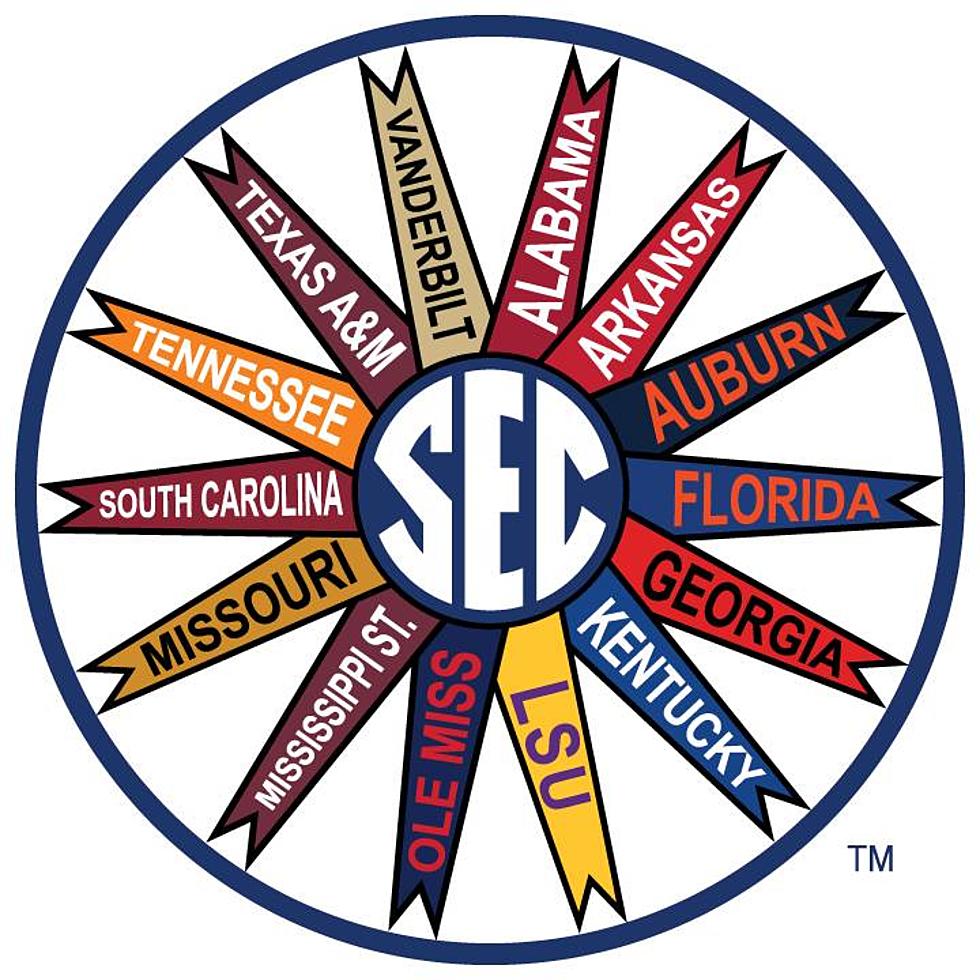 SEC Teams New Years Resolutions
Photo Courtesy of Southeastern Conference via Facebook
The new year is just around the corner. In honor of ringing in new experiences, hopes, and possibilities, here's a list of resolutions for each SEC team.
Alabama: short, sweet and to-the-point, a national championship. I mean, they don't need one. Nick Saban's dynasty has already been cemented as the best to ever do it, and all the accomplishments made will go down in the history books. But, lets be honest here, brining another title to Tuscaloosa and watching the Alabama haters hurt is *chefs kiss.*
Arkansas: social media managing. It has been so fun to watch Sam Pittman and the Arkansas Razorbacks have its best season in years. Pittman gives off major Kiffin and Leach vibes, and would be so much more enjoyable if he had more of a social presence. He is active on Twitter, but only tweets the basics.
Auburn: break its record. Auburn finished its season not only losing five games in a row , but also losing the Birmingham Bowl. For the new year, let 'em break this years record... Lose six or seven in a row, lose the Bahamas Bowl; hell, go winless and don't make a bowl at all, that would be best.
Florida: a Play60 membership. Six of the Gators games this season ended with a one-possession score, and only one ended in a victory for them. If the NFL is promoting elementary school kids to play for 60 minutes, the least an SEC school can do is the same thing.
Georgia: a national championship. As much as I love the Georgia curse, they NEED one. The Bulldogs are entering desperation mode and are at the point of Natty or bust. If they come up empty by the end of year, Smart's job could (and should) be at risk.
Kentucky: beat Georgia. The Wildcats had an incredible run this season, finishing 9-3, its best season since 2018. They have a legitimate shot at taking over the SEC East if they can knock down Georgia. Plus, Alabama vs Georgia is getting old, it would be fun to battle  a new team for the SEC title.
LSU: learn some dang manners. The South has a certain hospitality to uphold and Brian Kelly exemplifies none of that. If he really wants to be "Southern," and embrace the move to Baton Rouge, he can learn his Southern manners and stop being faker than that god-awful southern accent.
Mississippi State: Music lessons. Guitar, piano, anything... just stop with the damn cowbells. They're obnoxious, annoying, and straight up irritating.
Missouri: Cotillion classes. That's the closest thing they'll ever get to being southern, no matter how hard they try.
Ole Miss: keep Kiffin happy. Ole Miss is good and has a serious shot at creating a legacy with Kiffin; however, they have a fairly short time to do it since his contract extension from December only goes til 2025. Plus, he could be Saban's replacement, and the last thing Mississippi would want is to lose a good coach to its rival to the east in the coming years.
South Carolina: join the ACC. The Gamecocks give off major little brother vibes- we keep them around because we have to. They're just kinda there. Don't get me wrong, I like them and love what Beamer has done with the program, but they'd succeed so much more (in football) away from the more competitive SEC.
Tennessee: aiming lessons. Archery, bowling, whatever sport you need to work on your aim. If you're going to seal your fate as a garbage truck convention when the correct call doesn't go your way, you can at least work on your physical accuracy. Plus, it'll help your backup QB's performance, since Hooker only has one more season, if he keeps his word.
Texas A&M: a personality. Look, I get it, You beat the team that everyone hates and always ends the season at the top. You outplayed us, congratulations. However, stop making it your only trait. Having a shirt made for a regular season win, having a player say he only went to A&M to beat the Tide? That's pathetic. They sound like that high school girl who listens to Nirvana once and calls herself alternative. Beating big, scary bama is great, but find another crutch.
Vanderbilt: counseling. No hate to the favorite team in Tennessee, they've given us solid baseball, soccer, and academics. However, they have too many problems to even count and that won't change anytime soon, so having a place to vent about its woes is the best way to go for the new year.
Here's Why Every SEC Team is Inferior to Alabama
Starting Alabama Quarterbacks Under Nick Saban
Here is every quarterback that has started for the Crimson Tide under Nick Saban.
Alabama Non Con Opponents