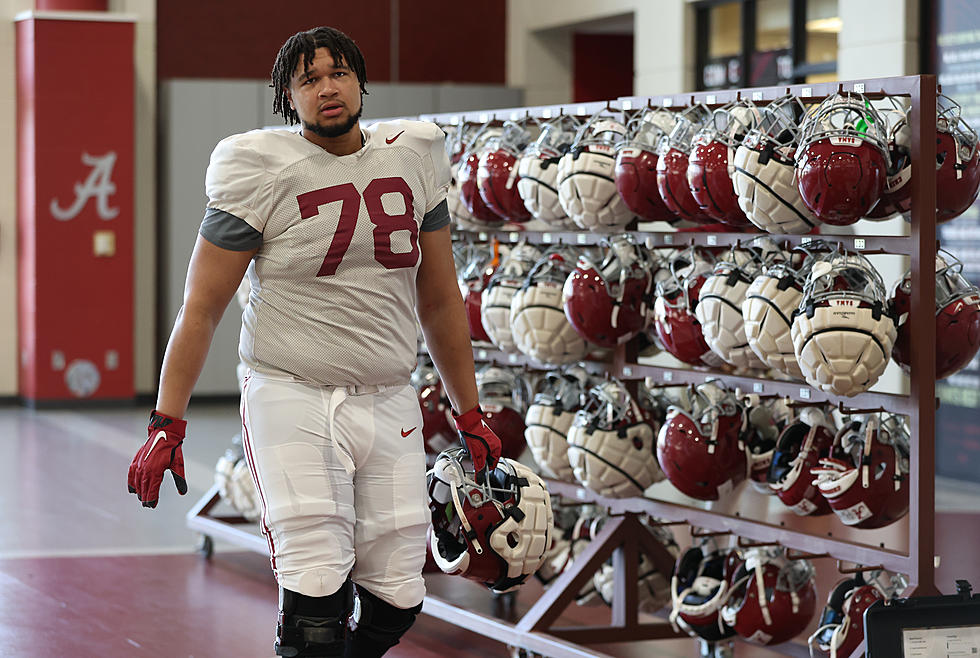 Former Thompson Warrior in the Transfer Portal For Tide
Crimson Tide Photos / UA Athletics
The Alabama Crimson Tide unfortunately missed out on the 2022 College Football Playoffs and therefore must prepare to close its season with a Sugar Bowl matchup with Kansas State. Additionally, the transfer portal officially opened on Monday with the regular season officially ending, meaning players must decide if they want to stay for bowl practice or look for greener pastures.
The Alabama Crimson Tide saw its fifth offensive lineman enter the transfer portal on Monday night in redshirt junior Amari Kight, according to Matt Zentiz of On3 Sports.
Kight was a former 4-star recruit out of Thompson High School in Alabaster in the class of 2019. He rotated as a tackle throughout his time with the Tide, seeing action in 22 games.
He becomes the third lineman from the 2019 class to transfer and is currently the fifth offensive lineman in the portal this offseason following Tommy Brockermeyer, Javion Cohen, Tanner Bowles and Damieon George.
He is the 13th Alabama player to enter the portal since the conclusion of the 2022 season. The other eight are JoJo Earle, Jacoby Boykin, Traeshon Holden, Christian Leary, Khyree Jackson, Trey Sanders, Jack Martin, and Braylen Ingraham.
Alabama vs Mississippi State 2022
Alabama vs Tennessee Week 7 2022