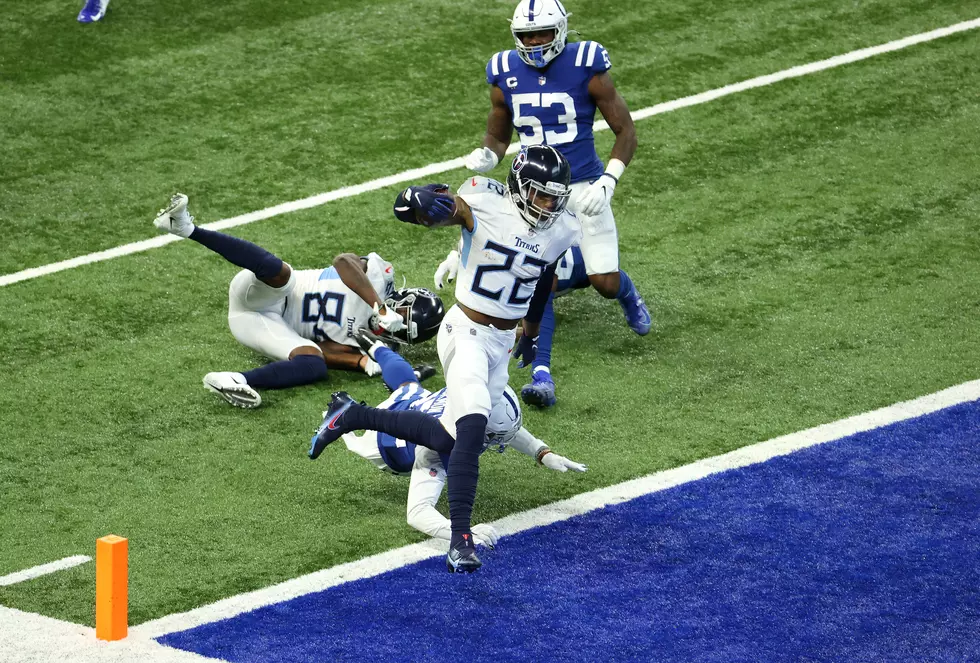 Week 12 Bama Pro of the Week: Derrick Henry
Getty Images
Historically, the Indianapolis Colts have dominated the Tennessee Titans. On Sunday, however, Derrick Henry dominated the Colts.
In the first half alone, Henry racked up 140 of his 178 yards on the ground alongside three touchdowns. Those numbers are impressive under normal circumstances, but considering the Colts came into the game with the third-ranked rushing defense in the NFL, Henry checked one more box on his resume for NFL MVP. Furthermore, the only player to rush for over 100 yards against the Colts this season: Derrick Henry; twice.
Henry also hit the 5,000-yard career rushing milestone.
With five games remaining in the 2020 regular season, Henry sits just under 300 yards behind last year's 1,540 yards, which was good enough for the league lead. He's also just four touchdowns short of the 16 that led the league as well. Henry is averaging 12 more yards per game than a year ago, projecting him to crush his benchmarks and ultimately win the NFL rushing title for a second consecutive season.
The scariest aspect of Henry's game has always been his ability to get stronger as games, and the season itself, wear on. Henry has rushed for at least 100 yards in each game since Week 10, three weeks ago. Prior to then, Henry didn't have any consecutive games over 100 yards.
Should his reign continue, "King" Henry will graduate from his hoarding of Bama Pro of the Week awards and set his sights even heavier upon the NFL MVP award.
Now for our honorable mentions:
Kenyan Drake, Cardinals: 22 rushes, 78 yards, two touchdowns, three receptions, 15 yards
Amari Cooper, Cowboys: Six receptions, 112 yards, touchdown
Quinnen Williams, Jets: Seven tackles, 1.5 sacks, three quarterback hits, forced fumble
Dre Kirkpatrick, Cardinals: Three tackles, one interception for 13 yards.
Enter your number to get our free mobile app
Be sure to tune back into tide1009.com each Tuesday to see the Bama Pro of the Week throughout the NFL season.
Top-10 All-Time Rushers